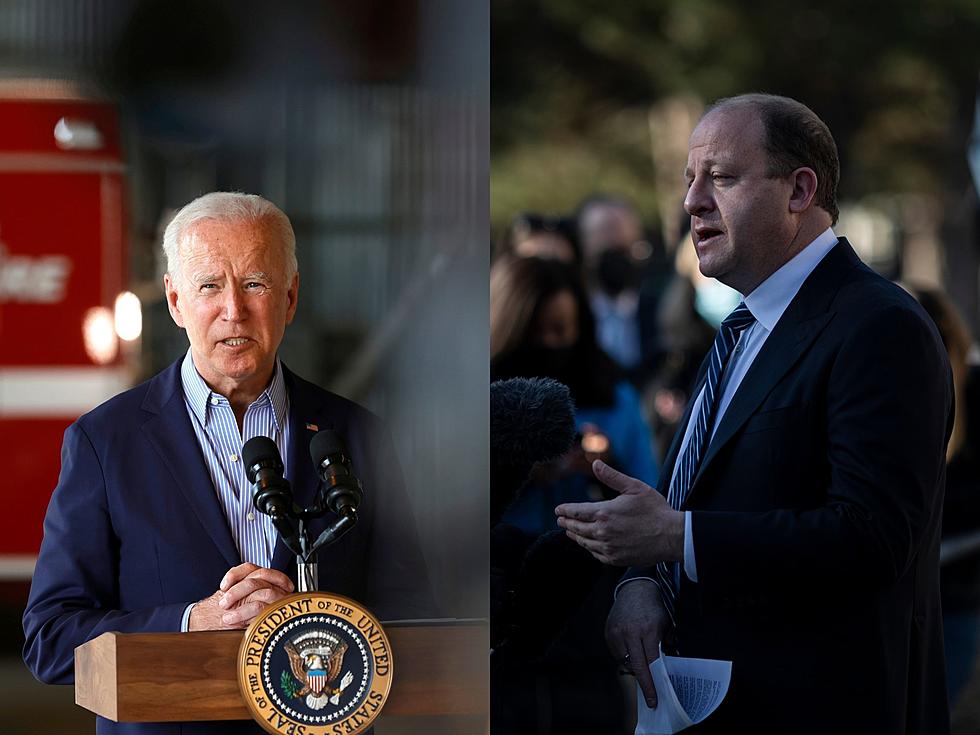 Governor Polis to Meet With President Biden Tuesday for Build Back Better Agenda
Chet Strange, Getty Images Justin Sullivan, Getty Images
Last week, it was reported that President Biden would be making a stop in Colorado this week as a part of the "Build Back Better" agenda.
Governor Jared Polis announced this morning that, for the President's stop in Colorado, they will be meeting today, Sept. 14 to discuss how the U.S. is building back better. Among the topics of discussion will be renewable energy, the climate crisis and how best to tackle it, and creating good-paying jobs.
According to Governor Polis, Colorado is a national leader in renewable energy. The Office of Economic Development and International Trade said that Colorado was 'the first state to pass a voter-approved renewable energy standard". As of 2020, 30% of investor-owned utilities' electricity is from renewable sources.
As far as job development and creation, the Common Sense Institute said that, in June, Colorado added 10,800 nonfarm jobs. They said, at that pace, Colorado was on track to reach pre-pandemic employment numbers by April 2022. Their findings also found that, as of July 2021, Colorado ranked 16th in the country in pre-pandemic employment levels.
President Biden's Build Back Better campaign is all-encompassing for expanding the capacity of the U.S. economy, increasing the capacity of national clean energy, and expanding health care and housing.
Colorado is one stop on the western tour President Biden will be making as a part of this agenda. He will also be making stops in Boise, Idaho, Sacramento, Calif., and Long Beach, Calif., according to Denver 7.
Fort Collins Top Employers
UP NEXT: Celebrity Sightings in Northern Colorado