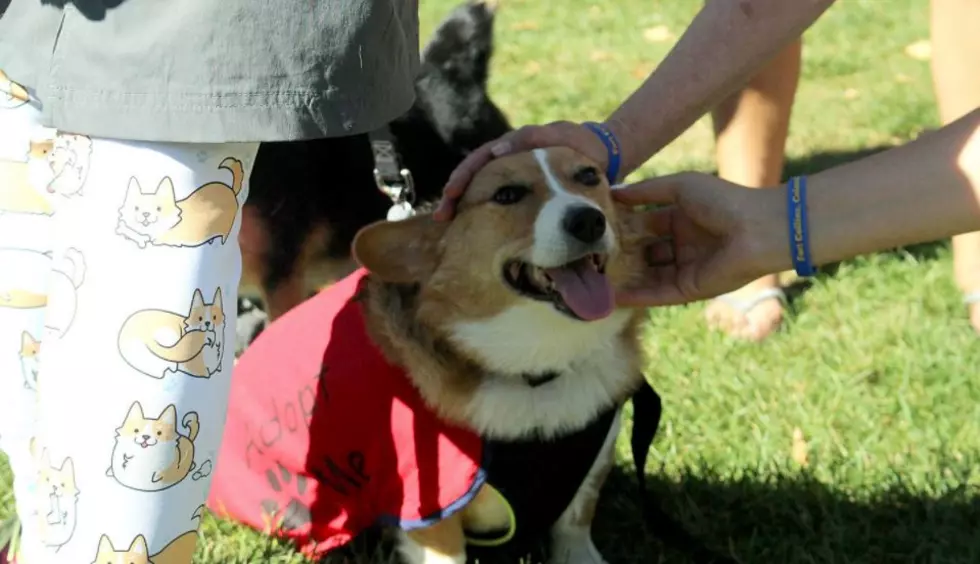 Fort Collins Tour De Corgi Is Online This Year, Here's How That Works
TSM
Fort Collins' giant annual Corgi convention is going online this October, which is kind of a bummer because, honestly, there is nothing better than sitting in a field full of Corgis. But... maybe next year. 
However, if you are a Corgi parent, you can still participate in the 6th Annual Tour De Corgi via Facebook live at 10 a.m. on October 3.
I used to bring my giant 'super' Corgi.
The categories for the Corgi costume contest this year are:
1920s—The Ruff-ing 20s
1960s—Mod Dog; Yippie Hippie
1980s—Totally 80s Corgis
2020—Happy at Home
3000—Beyond the Corgi Dome
Best Corgi Video (under 30 seconds)
The cutoff for contest submissions is September 26, 2020. More info here.
​
2019 Fort Collins Pooch Plunge