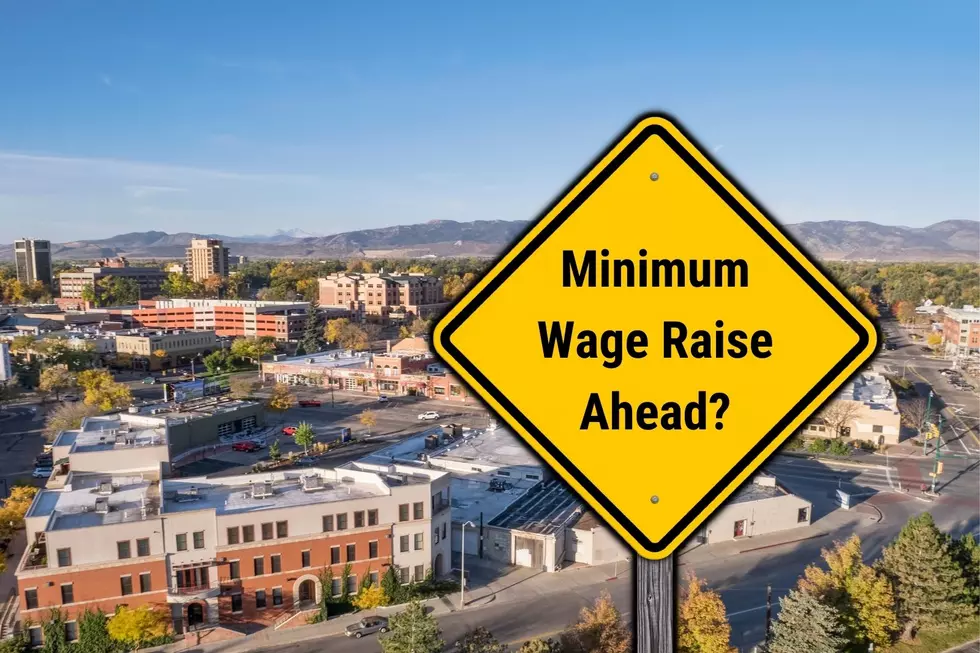 Do You Think the City of Fort Collins Should Raise the Minimum Wage?
Canva
Should Fort Collins raise the local minimum wage? That's the question the City of Fort Collins is asking.
According to a press release, City Council is prioritizing the discussion of whether or not to raise the minimum wage in the Choice City to $15 an hour.
Fort Collins currently adheres to the state of Colorado's minimum wage of $12.56 an hour ($9.54 an hour for tipped employees); however, a 2019 State Legislature bill does allow Centennial State communities to establish individual minimum wages.
Before the City considers doing so, they want to hear from Fort Collins residents.
"For local cities to adopt their own minimum wage they must consult with surrounding local governments and engage stakeholders, including chambers of commerce, small and large businesses, businesses that employ tipped workers, workers, labor unions, and community groups," reads the release. "The City of Fort Collins is just starting this process."
The City created a questionnaire to gather employees' and employers' opinions on how a $15 an hour minimum wage would affect them. You can fill that out here and let us know your thoughts in the poll below:
Throughout this summer, the City will complete an economic analysis regarding the impact of an increased minimum wage. After reviewing the analysis and feedback, the City will further consider the issue and potentially pass it by ordinance.
If passed, Fort Collins' minimum wage would increase in January of 2023, when the State of Colorado also raises the minimum wage.
City Council is discussing the minimum wage raise at a Work Session on July 12.
Reddit Says This is the Best Way to Spend a Day in Fort Collins
Fort Collins is a great place to live, but with so much to do here, it can be hard to decide how to spend your day in the Choice City. Thankfully, Reddit user @Possible_Yam_ had the same problem, and the community had plenty of solutions. Read on to see the best way to spend a day in Fort Collins, according to Reddit.
Things That Surprise People When They Move to Fort Collins
I asked people online: What is the one thing that surprised you the most about Fort Collins when you moved here? And here's some of the things they came up with.