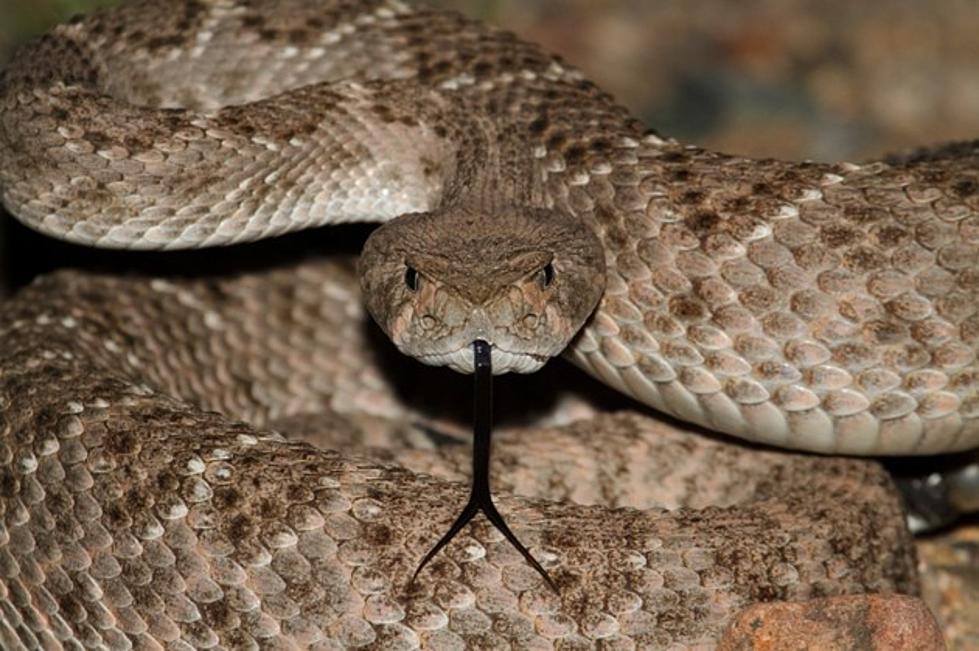 Colorado Dog Suffers 3 Rattlesnake Bites on Hiking Trail
SteveByland
Lakewood resident Kelly Sandin was hiking on Zorro Trail with her two dogs when a rattlesnake appeared on the trail, according to a Denver CBS4 report.
One of the dogs, named Foxy, lunged at the snake before Sandin realized what was happening. She tried to pull the dogs back, but it was too late.
Foxy is currently in the Wheat Ridge Animal Hospital ICU with three rattlesnake bites, including a bite on the dog's tongue. The dog is fighting infections but should make a full recovery.
Two women mountain biking on the trail helped carry Foxy to Sandin's car, then she transported it to the nearest vet with anti-venom.
"The veterinarians were like, 'This is the worst we've ever seen,' and everybody is saying she's lucky to be alive at this point," Sandin told CBS4.
Watch out for rattlesnakes on trails, and be sure to call vet clinics before bringing injured animals in as not all locations have anti-venom.