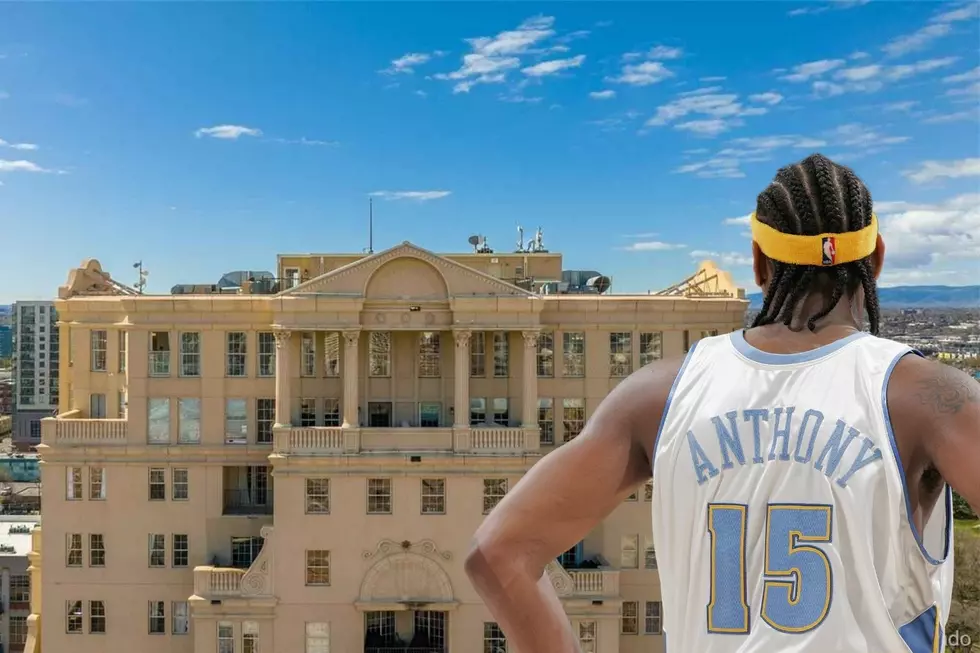 $2.25 Million Denver Penthouse Was Once Featured on MTV Cribs
SUSAN CHONG Brokered by: Iconique Real Estate, LLC/Getty Images
This Denver penthouse has some sports history behind its doors. This penthouse at 300 West 11th Avenue was once owned by former Denver Nuggets player Carmelo Anthony.
If you have followed Carmelo Anthony's career in Denver and kept up to date with what he was doing, you might have seen this penthouse before on MTV as it was featured on an episode of Cribs in 2005.
The penthouse recently listed on Realtor is selling for $2.25 million. The Denver penthouse features four bedrooms, three and a half bathrooms, and a total of 3,403 square feet of living space.
The square footage in the penthouse is vast, but what is more impressive is the number of parking spaces and storage units that come included in the $2.25 million price tag. twelve parking spots and twelve storage units that accompany the penthouse can be used, leased, or sold.
Check out the photos of this Denver penthouse that used to be home to Nuggets player Carmelo Anthony.
$2.25 Million Denver Penthouse Was Once Featured on MTV Cribs
You could own the penthouse of former Denver Nuggets player Carmelo Anthony.
If you would like more information on this Denver penthouse, you can see the full listing on Realtor.
This $6.5 Million Home Has Boulder's Flatirons in the Backyard
You have to see the view from this Boulder home.
$2.2 Million Fort Collins Home on Private Lake has a Zip Line
Live the lake life in Fort Collins in this amazing home.
This $4.4 Million Colorado Home has a Ceiling to Floor Waterfall
This Colorado Springs home has a ceiling to floor waterfall, saltwater pool, and more.