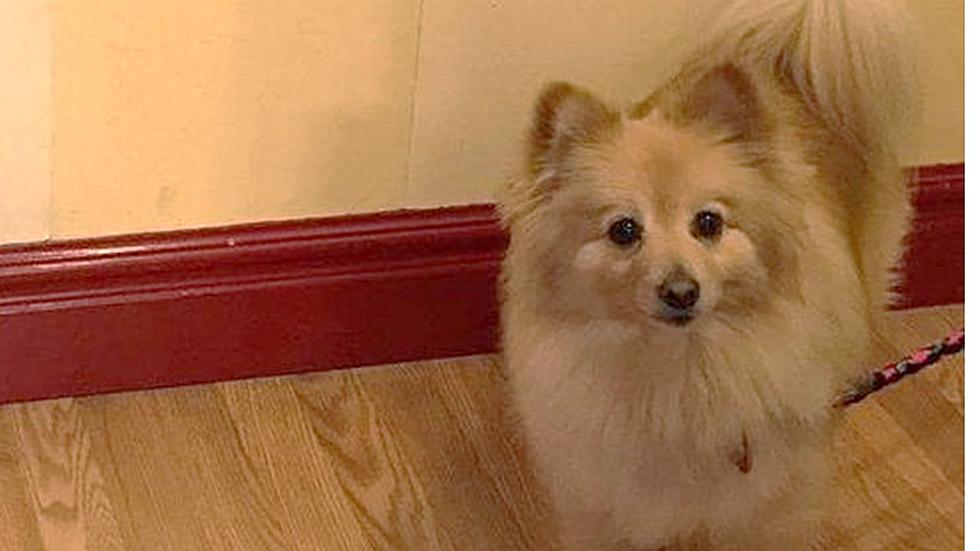 Little Pomeranian Looking For a Little Job In Loveland, Can You Help?
Facebook/Amber Futhey
From the 'Awww..' files comes this little story out of Loveland, where a 'dog mom' is hoping to connect her little dog to a job, as he's missing the company.
His name is 'Bear.' Of course, it is.
Lovelander Amber Futhey posted on Facebook that she has a 12-year-old Pomeranian who used to accompany her to work and helped to interact wit the other dogs that were there. This was all happening at Wagz Pet Market and Grooming in Fort Collins.
Amber has transitioned into working from home as a groomer, and darn it if Bear just seems so lonely now, not being around all the people and dogs.
So, Amber is trying to hook Bear up with a job. I'm guessing he'd make a great coworker; it doesn't look like he takes up a lot of space, and his 'mom' says that he doesn't have a mean bone is his body.
In addition, you wouldn't have to walk him:
[he] can work a full 8 hour shift without needing a potty break.
I like this guy. I could use an assistant, but we are in Windsor and Amber is trying to get Bear a job in the Downtown Loveland or southwest Loveland area.
He mostly just naps and wakes up when people want to love on him!
I can see this would be a deal where Amber drops Bear off, you and Bear hang out (hopefully with people coming in and out who need Bear's attention,) and then his ride comes to pick him up again at the end of the day.
You've had worse coworkers, I'm sure.
Get more on Bear and his employment status with the Lovelanders Facebook page.
These Dogs Had One Job: Walk The Bride Down the Aisle on Her Wedding Day
In an effort to make her Colorado wedding more personal, Stefanie Hutchinson decided to walk down the aisle with the adoptable animals of Big Bones Canine Rescue. All photos were provided by the bride and were posted with permission from the photographer, credited at
We The Light Phototography
. You can also check out their social pages: @wethelightphoto (IG) or @wethelightphotography (FB).
Forget Jobs, These Older Dogs Could Use a 'Forever' Home
These older pups are available for adoption in Northern Colorado.