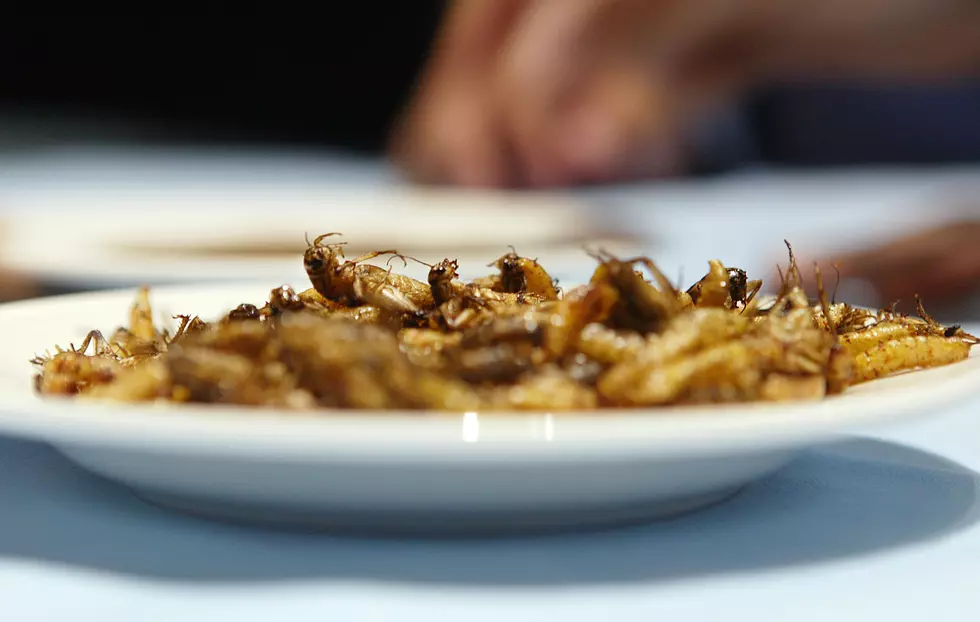 CSU Researchers Say Eating Crickets May Improve Gut Health
Mario Tama, Getty Images
Tiffany Weir is an associate professor in CSU's Department of Food Science and Human Nutrition. She studies microbiota, which is the natural population of microbes found in the gut. Valerie Stull is a doctoral graduate from the University of Wisconsin-Madison Nelson Institute for Environmental Studies. She worked with Weir as an undergraduate, and has an interest in insect farming.
According to CSU SOURCE: A six-week study was conducted, which involved eating cricket powder that had been cooked into meals. Students at CSU helped design and test the recipes that were later used in the study. Honestly, the results were too complicated for me to fully understand. However, it was discovered chronic inflammation might be reduced by eating cricket powder. Bottom line - It worked! Eating crickets just might be the answer to good gut health.
Fun Cricket Fact
Crickets are a great source of fiber when compared to other livestock protein sources, such as chicken, pork, beef, eggs and fish.