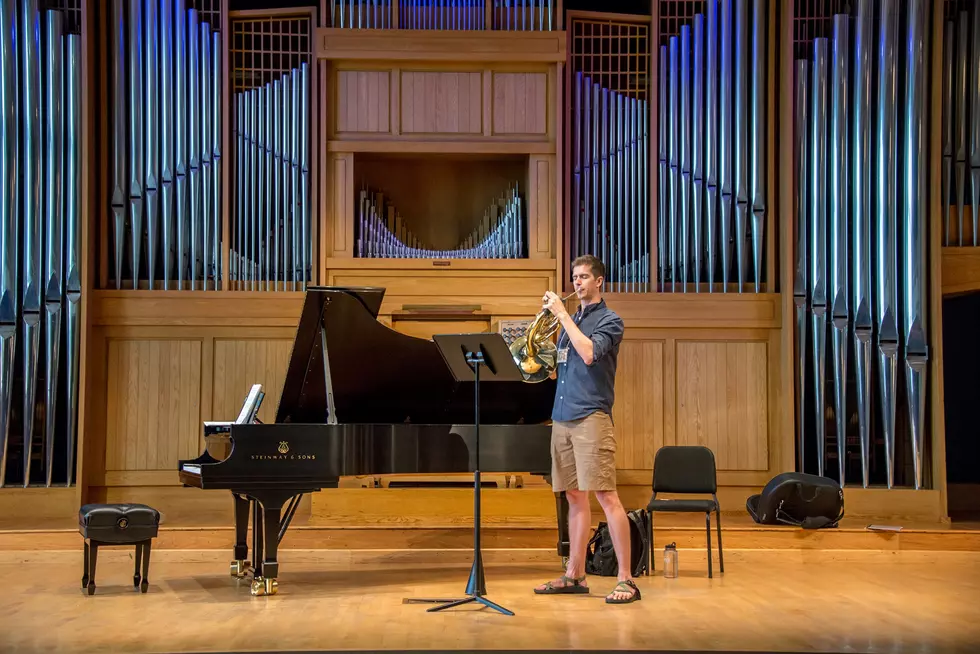 CSU Musicians Gear Up for the Biggest Competition of the Year
Courtesy of the IHCA Facebook
CSU football might be starting soon, but the University's musicians are also getting ready for their big weekend.
Their focus isn't the Rocky Mountain Showdown, but the International Horn Competition of America, an intense competition showcasing some of the best hornists in the world.
CSU is hosting the event this year, which begins on Friday, August 30th at 8:30 a.m. and goes until 3:30 p.m. on Sunday, September 1st. It will take place in the University Center for the Arts.
Students are gearing up for the competition with the help of Professor John McGuire, their mentor and fellow hornist.
A former IHCA competitor himself, McGuire understands the intensity of the event, describing it as "nerve wracking and highly focused."
However, the pressure is worth the pay off. According to McGuire, the competition has the potential to launch students into successful solo horn careers.
The success of his students is what truly inspires him.
"A good teacher will give absolutely everything they can to help their students succeed," he said. "I'm so proud of them."
The competition is free and open to the public, so everyone can appreciate these talented musicians. To hear more about the event and what it takes to be a hornist, listen to our full interview with Professor McGuire below.