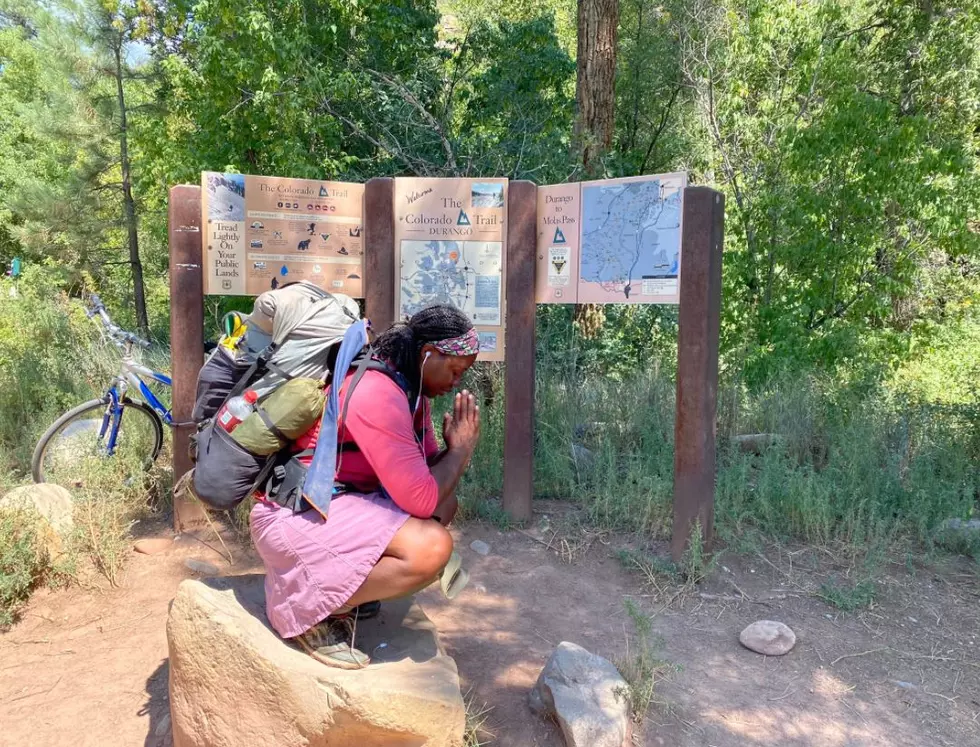 Colorado Woman Walks 485 Miles From Denver to Durango
Courtesy of Patricia A Cameron Twitter
While we've all (most likely) been spending quarantine on our couches watching Netflix, one Colorado woman was busy walking from Denver to Durango.
Patricia Cameron began hiking the 485-mile Colorado Trail earlier this summer with a goal to introduce inexperienced backpackers to the outdoors.
This goal coincides with the mission of Blackpackers, a non-profit Cameron founded to reduce "hiking's racial gap by offering low- and no-cost outdoor experiences to people who are Black, Indigenous, and people of color."
Cameron finished her journey on Thursday (August 27), and announced her accomplishment on Twitter with an enthusiastic "I DID IT!!!"
"Hikers who are Black, Indigenous, or people of color face obstacles to getting outside that most white hikers don't," said Cameron in her BACKPACKER trail diaries. "We find ourselves in odd pairings on a long hike. Age differences, cultural differences, and even political differences tend to fade into the background as our shared experience bonds us."
Read more about Cameron's trek here. 
Enter your number to get our free mobile app
The 6 Most Difficult 14ers In Colorado