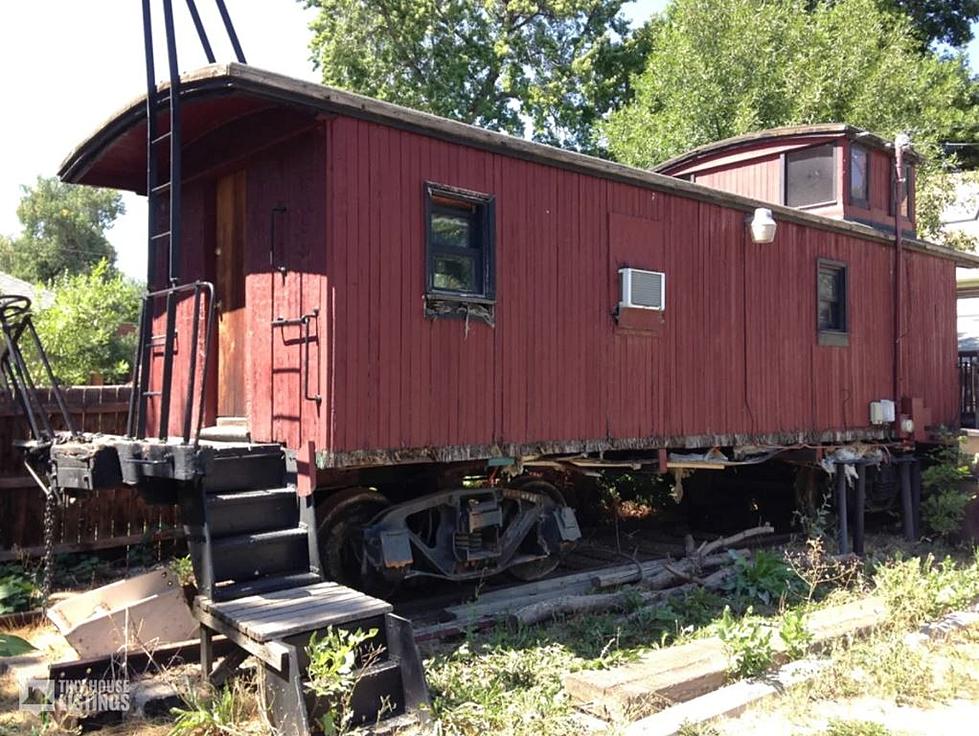 Colorado Tiny Home Made from Restored 1935 Train Caboose For Sale
Tinyhouselistings.com
The trend of tiny homes is sweeping the nation. They are a great option for individuals trying to downsize, those wanting to have a minimalist lifestyle, or people who live their lives on the go.
Unique things like shipping containers, vans, and busses are even being converted into tiny houses. Train cars are also being restored into fully-functional residential living spaces, like this one that's currently for sale in Commerce City, Colorado.
The antique 1930's caboose train car has been remodeled to serve as a tiny home, but could also be used as an Airbnb or for commercial use.
Prior to listing the caboose, the current owner put in $10K worth of work to transform the charming railcar into a liveable condition. This included installing a new roof and redesigning the 300 sqft. interior. Modern features and fixtures were also added to the kitchen and bathroom areas. A wood-burning stove could easily be installed and there's also a convenient electrical box for external a/c power. The 1935 caboose is ready to be hooked up to any sewer or septic system too.
The next person to own the caboose will still have to give it some TLC, but the good news is that the train car is very solid, structurally.
RELATED: Fort Collins School Bus Transformed into a Tiny Home is For Sale
The converted train car is currently being housed at a rail yard in Denver but is ready to be transported at a moment's notice. The seller explains that moving the caboose is a bit of an involved process, and could cost upwards of an additional $3K plus from the list price, especially depending on if it's being taken outside of the Denver metro area. The train car can't be transported on rails unless it is up off the train wheels, which slightly complicates the moving scenario. The tracks and ties are included with the sale.
The rustic train-turned-tiny home is listed for sale for $35K on Tinyhouselistings.com.
Also...does this red caboose give anyone else major Boxcar Children flashbacks?
Rent this Colorado Residence that was Featured on TV's Tiny House Nation
TinyDenCo is a chic tiny home in Denver, Colorado.