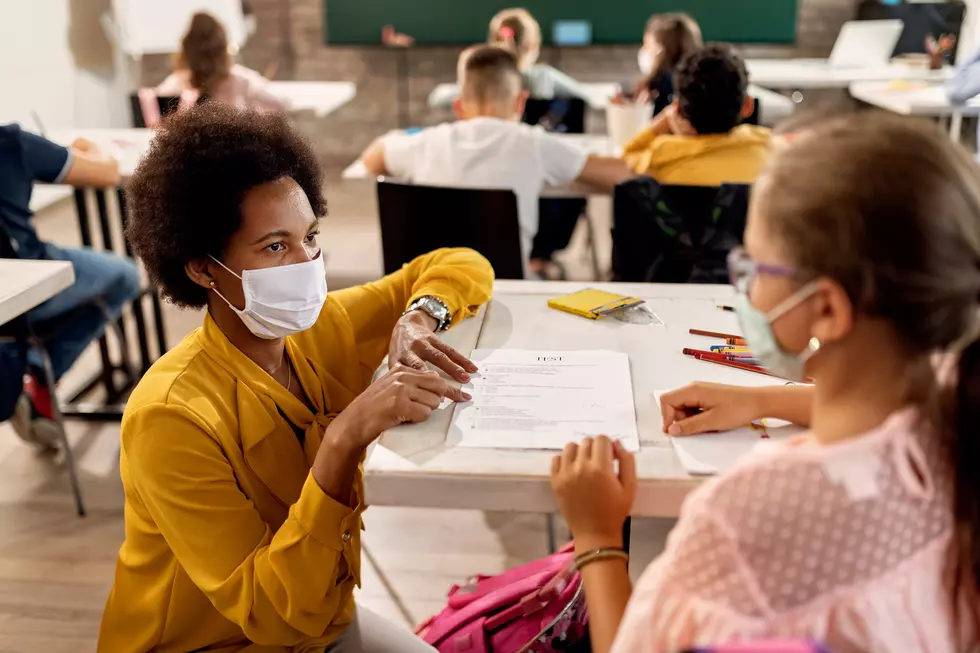 Colorado Schools Can Now Relax the Mask Mandate
ThinkStock
The last few days of the school year may be a bit more enjoyable for some Colorado students.
Things have changed out in the world since last week when the Centers for Disease Control and Prevention announced individuals who are fully vaccinated no longer need to wear masks indoors, although they still have to follow state and local guidelines.
Guidelines Have Changed
Those state guidelines were greatly relaxed when Colorado Governor Jared Polis stated the mask mandate is now a "mask suggestion." That means people who are vaccinated don't need to wear a mask in most settings, while those who aren't vaccinated are still strongly encouraged to do so.
As it relates to schools, Polis said until June 1, masks are required in schools, child care centers, jails and prisons, and health care settings. However, he says it's up to school districts whether to allow vaccinated staff and students to go without masks, or they can keep the mask requirement in place until the end of the school year.
What About Mesa County?
According to a report in the Fort Morgan Times, Mesa County Valley District 51 is one of the school districts in the state that will not be making any policy changes with just a few days left in the school year. The last day of school in Mesa County is May 21 so it makes sense just to leave things the way they are for a few more days.
Obviously, some school districts have more days left and may be inclined to relax the mask mandate for the rest of the school year. Decisions will be made about summer school policed, however, it seems difficult to imagine giving the directive from the CDC and Governor Polis that Colorado schools would continue a mask mandate beyond the end of the current term.
LOOK: Answers to 30 common COVID-19 vaccine questions
While much is still unknown about the coronavirus and the future, what is known is that the currently available vaccines have gone through all three trial phases and are
safe and effective
. It will be necessary for as many Americans as possible to be vaccinated in order to finally return to some level of pre-pandemic normalcy, and hopefully these 30 answers provided here will help readers get vaccinated as soon they are able.