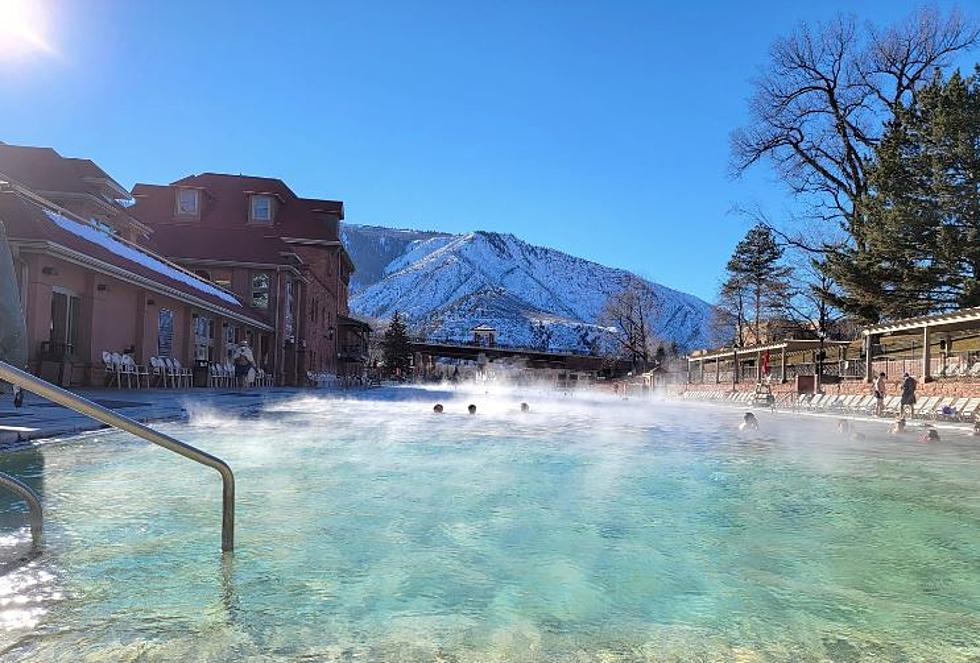 Colorado Pool Amongst Most Picturesque in the Country
Glenwood Hot Springs/Instagram
Destinations like Florida and Las Vegas are known for having some of the coolest pools around, with everything from luxurious cabanas and towering palm trees to hip poolside DJs to set the vibe. But a swimming spot in Colorado was surprisingly named one of the most swoon-worthy pools in the nation.
BonusFinder.com analyzed social media metrics to hone in on the most mentioned and photographed pools across America. These results were then used to determine where the most picturesque swimming holes can be found.
Data collected from sources including Instagram, TikTok, and YouTube revealed Mandalay Bay Beach pool in Las Vegas as being the most photogenic in the country. Earning a score of 8.2 out of 10, the picture-perfect pool at the world-famous casino is set across 11 acres with more than 2,700 tons of sand and a 1.6 million-gallon wave pool that provides an authentic beach feel.
The Vegas resorts definitely know how to create cool pools - second place on the rankings went to another hotel located just up the street from Mandalay Bay, the stunning Mirage Pool at The Mirage Casino Resort. Based on the study, the Neptune Pool at Hearst Castle in San Simeon came in third place, with a score of 7.9. Rounding out the top five most beautiful pools in the country is Barton Springs Pool in Austin, Texas, and The Tank at Golden Nugget Hotel and Casino in Vegas.
Landing sixth on the list is a soothing swimming hole in Colorado. Based on BonusFinder's study, the scenic pool at Glenwood Hot Springs earned a score of 6.4.
Water lovers can find the world's largest hot springs pool in Glenwood Springs. The jaw-dropping pool is open all year round and offers a variety of swimming-based experiences. Guests can soak in naturally heated mineral water to re-energize and renew tired muscles. Or, swimmers can hit the lap lanes for an energizing workout. In the summer, take the easy life a little easier with cabana rentals. Kids also love playing in the Sopris Splash Zone.
The surrounding Rocky Mountains add to the overall peacefulness of this gorgeous location. There's no better place to go for a soak than in the Glenwood Hot Springs Pool.
Take a peek at some other amazing pools around the country below.
Beautiful Pools Around America
Take a dive into some of the most picturesque pools around America.