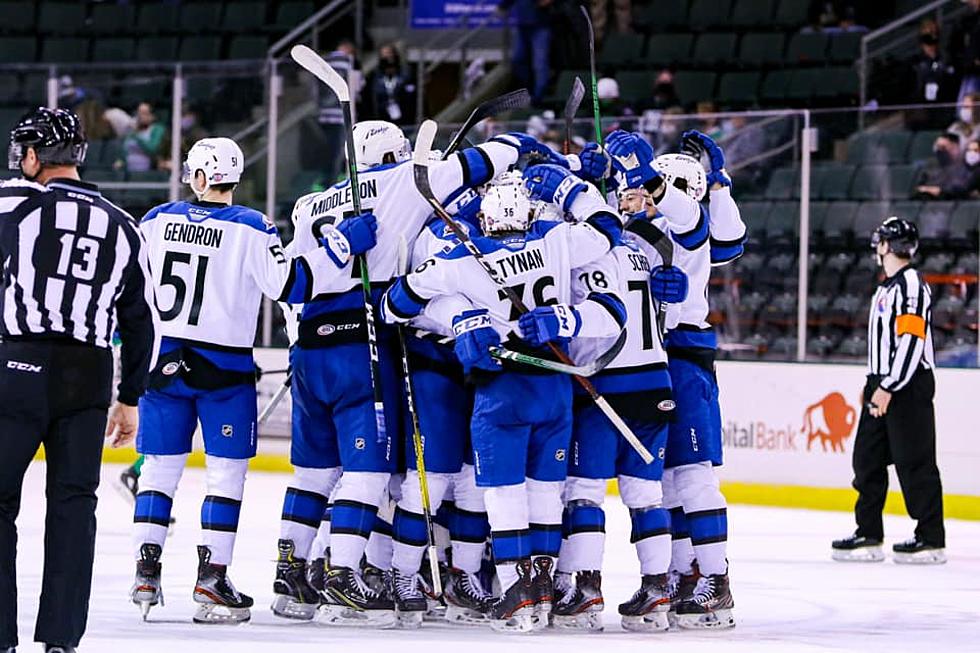 Colorado Eagles Re-sign Forward Callahan Burke
Colorado Eagles
The Colorado Eagles, a proud AHL affiliate of the Colorado Avalanche, announced that the team will be welcoming back forward Callahan Burke, as they have just re-signed the player to an AHL contract for the 2021-22 season.
According to an official press release from Kevin McGlue, Media Relations Director for the Colorado Eagles, Burke notched two goals and seven assists in 33 games with the Eagles as a rookie during the 2020-21 campaign.
Before making his leap to the pros, Burke pursued a four-year career at the University of Notre Dame, posting 36 goals and 52 assists in 146 NCAA contests while collecting back-to-back Big-10 Championships in both 2018 and 2019.
The 24-year-old athlete also served as team captain during a senior season; the 5-foot-10, 180-pound forward managed to knock in seven goals and 14 assists, all within 37 games with the Fighting Irish.
A native of Boxborough, Massachusetts, Burke also spent two seasons at the junior level with the Cedar Rapids RoughRiders. During his 121-game run, he racked up 34 goals and 45 assists while also serving as the team's captain during the 2015-16 campaign.
The Colorado Eagles will kick off the home portion of the 2021-22 regular season schedule on Friday, October 22 at the Budweiser Events Center, which is now open to 100% fan capacity.
Season tickets for the 2021-22 season are on sale now and can be secured with a deposit of just $100 per seat by visiting ColoradoEagles.com. You can also call the ticket department at (970) 686-7468.
Worst Trades in Colorado Sports History