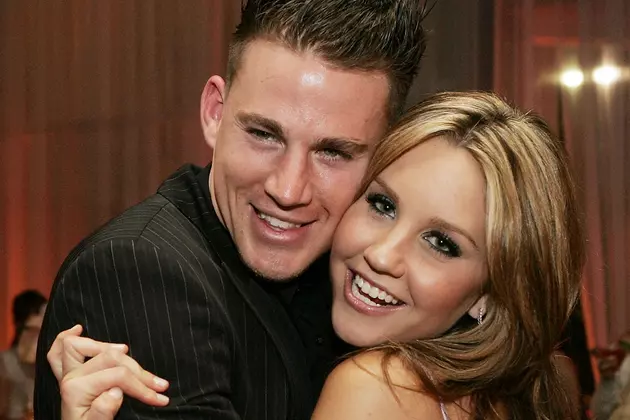 Channing Tatum Responds to Amanda Bynes' Claim That She Launched His Career
Kevin Winter, Getty Images
"I totally fought for Channing [to get cast in She's the Man] because he wasn't famous yet," Bynes shared. "He'd just done a Mountain Dew commercial and I was like, 'This guy's a star — every girl will love him!' But [the producers] were like, 'He's so much older than all of you!' And I was like, 'It doesn't matter! Trust me!'"
Not only was the former Nickelodeon icon star spot on with her prediction, but even Tatum himself agrees.
At the premiere of Magic Mike Live in London on Wednesday (Nov. 28), the actor backed up Bynes' assertion when a reporter asked him if what Bynes had claimed was true.
"She definitely helped. Man, I thank her every day," Tatum shared. "She helped me. She got me in that movie. I'm so happy that she's killing it now and back on her feet. I love her."
"She's so talented and so special. She's been doing it... I mean, I think it's so impossible when you start at such a young age to keep perspective. It's tough," he said. "She was just so alive [on the set of She's the Man]. You never knew what was going to come out her mouth, she was just on fire... I haven't seen her in so long. I love you, Amanda, and I hope you're doing well."
Amanda Bynes Through the Years