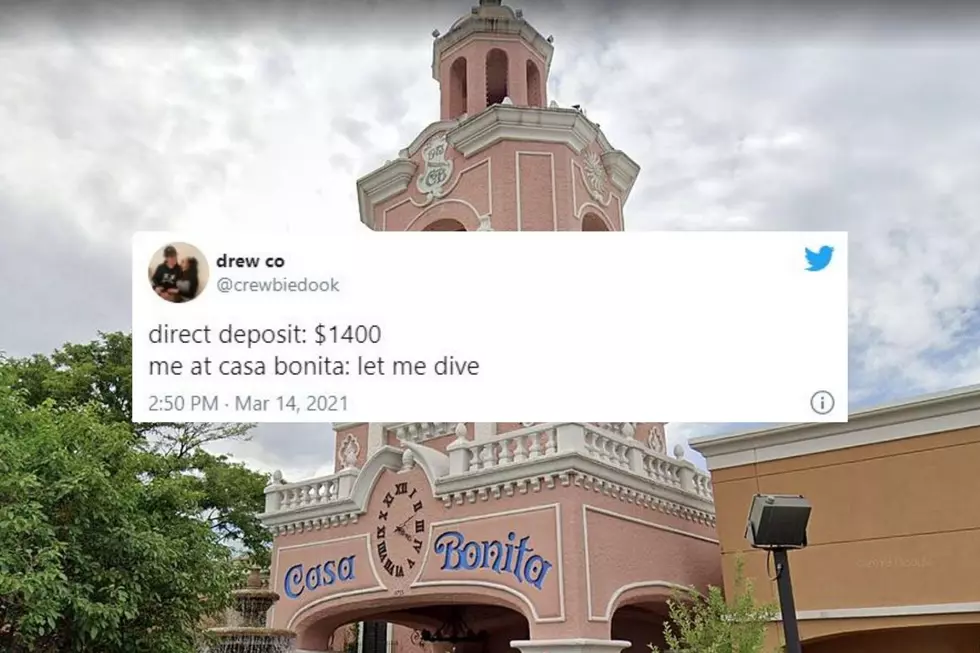 Casa Bonita Is Reopening 'Soon,' Twitter Reacts
Google Maps/ @crewbiedook, Twitter.com
Casa Bonita is reopening, and don't worry, there is definitely enough chlorine in there to kill any virus. 
The famous Denver dining establishment has been closed since the pandemic began in 2020, and this week, the restaurant finally announced that it would be reopening 'soon,' and Twitter has spoken.
First of all, if you haven't been to Casa Bonita, here's what you're missing.
It was made famous to non-Coloradans by the TV show 'South Park.'
...And it is known for its, erm, cuisine.
Nothing hits quite like a CB humid sopaipilla.
Just in time for that stimmy to hit.
We were all worried we'd lose it forever during COVID-19 shutdowns, and we were willing to sacrifice Kyle Clark as tribute.
But, no worries. It's all good*.
*You're not safe yet, Kyle. 
However, there is a GoFundMe to offer the pink Beautiful House some financial support after being closed for a year.**
** If that doesn't work, we still have Kyle. 
The NoCo Virus Tracker articles are made possible by our partners, the Keep NoCo Open campaign that reminds citizens to wear a mask, wash your hands, physically distance and support local as Northern Colorado recovers from the COVID-19 pandemic.