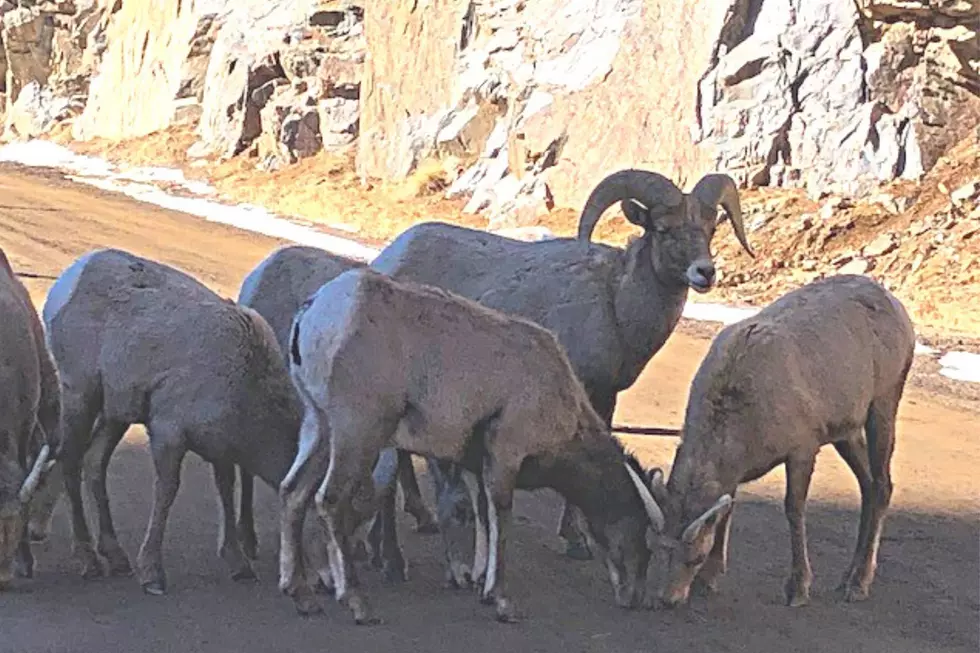 Behold the Bighorns of Colorado's Waterton Canyon
Kelsey Nistel/TSM
Colorado's Waterton Canyon is a beautiful place for hiking, biking, horseback riding, fishing in the South Platte River, or just enjoying the sights and sounds of nature.
The scenic canyon is home to all kinds of wildlife too, and encountering them makes for an especially exciting visit for outdoor enthusiasts. Animals such as black bears, beavers, deer, and eagles are often seen in Waterton Canyon, but it's the bighorn sheep that really make their presence known.
The best chance of seeing the bighorns is usually within the first mile or two on the trail. Sometimes they will be making their way up the rocky canyon walls and other times, they are boldly standing smack dab in the middle of the trail, unbothered by people who are surrounding them snapping photographs.
It's 6.2 miles to reach the Strontia Springs Dam, which ends up turning into a 12.4-mile round-trip adventure for those who go all the way. While most people typically turn around at the dam, the trail actually continues -  becoming a gateway to the famous Colorado Trail. The trail through the canyon is predominately flat with very little shade.
The Bighorns of Colorado's Waterton Canyon
To protect the resident bighorn sheep and other wildlife, dogs are not allowed at Waterton Canyon.
The Most Dangerous Animals in Colorado + Why They're Dangerous
There's no shortage of wildlife in
Colorado
, and some aren't necessarily the safest to be around. Here are the 11 most
dangerous animals
in Colorado and what makes them so dangerous.