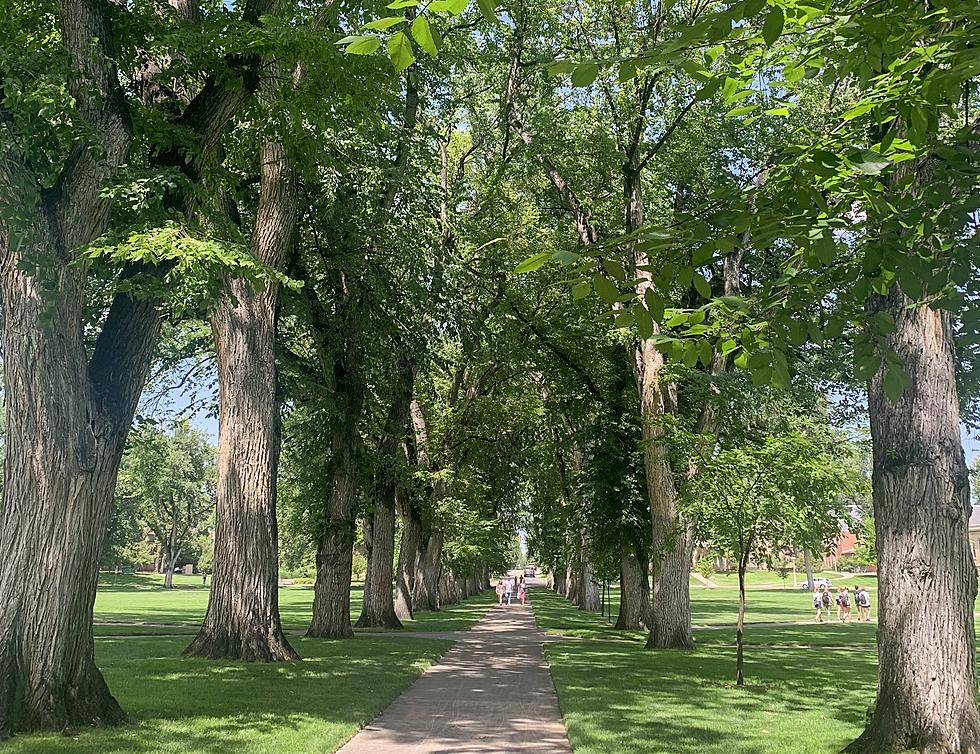 9 Things Every CSU Student Needs To Do Before Graduating
Mikayla Hinz - TSM
College is about trying new things, exploring new lifestyles and ultimately discovering who you are.
There is no better way to hit three birds with one stone than to check off all the items on my list of 9 things every Colorado State University student needs to do before they graduate.
Whether your major is engineering, equine therapy or apparel and merchandising, these activities will have any CSU student enjoying their college experience.
For those of you who haven't heard of the Oval on campus, first off, get out from under the rock that you must be living beneath and make your way to the historical and scenic "row of trees" by the Administration building. Bring your friends, bring your significant other or hey — even bring your dog, and set up camp under one of the 99 hovering elms and enjoy your lunch between classes. The fresh air will do you some good after spending hours in a lecture hall, and you can even take one of those "typical Oval pictures" to post on your Snapchat story.
2. "Study" at Morgan Library
Call me old-fashioned, but the library on campus turned out to be one of the most populated hangout spots on campus. The biggest thing that all CSU students have in common is the endless amounts of homework that you will find yourself drowning in at least four times during the semester. The only thing that makes doing homework better, is being around thousands of other students that are in the exact same boat as you. Surrounding yourself with your friends and peers can make the experience not so mundane — and get this, you might even start to enjoy yourself. You will notice that the social aspect of the library creates a studying community that relieves a small amount of stress from your usual homework routine. Morgan Library also has a cute little coffee shop to the left of the main entrance that you can spend all your money at on espresso in order to pull that all-nighter to pass your chemistry final.
3. Regain your spunk at the Ramskeller
As an alumna, I can personally vouch for the importance of the Ramskeller, or the "Skeller" as you will learn it. Having a rough day? Go to the Skeller. Having a great day? Celebrate at the Skeller. There truly is not one mood that you could be in that the Skeller can't work with. The variety of alcoholic drinks and food that the Skeller has to offer makes it easy for every age appropriate student at CSU to find an option that suits them. Established in 1968, the Skeller is the ideal destination for your next on-campus lunch outing — regardless of your circumstances. The Skeller even has its own brewery run by CSU students.
4. Show your Rams pride at Canvas Stadium
After the recent demolition of Hughes Stadium, CSU built their own on-campus stadium that is convenient and easily accessible for all students. While the football team may be lacking on number of wins, they are certainly not lacking in levels of pride (wink wink, Sorry Coach Bobo). Rams football fans everywhere gather here to celebrate their time at CSU and to cheer on the team. With the New Belgium porch addition and food vendors, you can now eat, drink and watch the game all in one spot. Keep in mind we are going for "the CSU football experience" here, and disregard if the team happens to accidentally lose. CSU football traditions are some of the most memorable, and ones that you will not want to miss during your years.
I threw this one in here because it is inevitable that during your time at CSU, you will receive at least one parking ticket on campus. The best thing to do is laugh about it, complain about it with your friends and share parking ticket stories (then pay it of course or the amount goes up). You will quickly learn that parking on campus is just about as eventful and "unique" as attending the Met Gala (dramatic, I know).
If you think puppies and kittens are cute, wait until you have your first interaction with CSU's well-known mascot, CAM. CAM is hands down the most adorable ram you will ever lay your eyes upon. CSU definitely went with the "cute" route rather than the "viciously competitive" route when deciding which lucky furry friend got chosen as their official mascot. Getting to meet CAM is a huge honor, and a task that you must accomplish before completing your time at CSU. You'll be on team CAM in no time.
7. Participate in the "illegal" Undie Run
Who doesn't love pre-gaming with a couple of Old Aggie beers and then running around in your underwear with over 30,000 other naked students? Evidently the Fort Collins Police Department doesn't, because they attempt to ban this risqué event every year. The Undie Run started out as a charity event, where all the clothes that students took off would be donated to those in need. However, after dealing with years of chaos and disaster, CSU officially stopped sponsoring the event and made this nearly-nude fiasco somewhat illegal. However, students riot, protest and do it anyways — so while you are at CSU you may as well try it, right?
8. Take at least one class in the dark classrooms of the Clark building
As a freshman, you will be spending a lot of your time in one of CSU's oldest classroom buildings, Clark. Clark is divided between A, B and C, and not one section is any better or worse than the other. Clark is notorious for their prison-like classrooms, giant lecture halls with swiveling chairs and windowless brick walls. I know I am not making Clark sound like a vacation, and don't get me wrong – it's not. But having at least one class in Clark will top off your freshman experience that thousands of other students have suffered through for decades.
9. Scream from "the stump"
This one is a classic tradition that is even encouraged by the orientation and welcome leaders at CSU. "The stump" is exactly how it sounds, a stump, that you stand on and yell something profound. The stump is located in the plaza where sororities, fraternities, clubs and organizations advertise themselves. This makes the stump the perfect place to yell whatever may be on your mind, something that you are passionate about or as simple as what you ate for lunch. The point of the stump, at least from my perspective, is to give students the freedom to voice whatever they want. The concept of "the stump" is a fantastic way to get students to stand up (literally and figuratively) for what they believe in.
I can guarantee that if you do these steps, you will have enjoyed at least 9 different moments of your college career. Go Rams!